Drop us a line: lynne@thefamilypanel.com
Call us on: 0161 413 4717
Didsbury Business Centre
137 Barlow Moor Road
Manchester
M20 2PW
Are you a brand?
Please click below if you'd like to receive our quarterly family insight report. 
Sign up for family insight report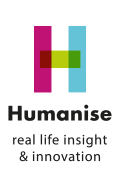 The Family Panel is part of Humanise Group Ltd – a real life insight and innovation agency. www.humanisehq.com
If you'd like to sign up for our quarterly family insights report or send us a message please provide your details below.
@2016 Humanise Group Ltd
Humanise Group Lts is registered as a company in England and Wales, number: 06521058, registered office Didsbury Business Centre, 137 Barlow Moor Road, Manchester, M20 2PW